Ole Gunnar Solskjaer has revealed that he told Manchester United to buy Erling Haaland for £4million in 2018 but the club refused.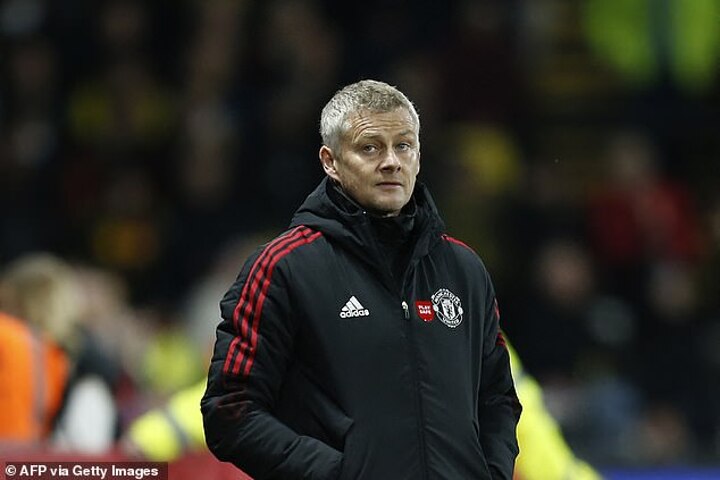 Solskjaer stated that he told United about Haaland around six months before taking charge of United in December 2018.
The pair worked together at Molde and Solskjaer was fully aware of Haaland's enormous potential but the striker instead joined Red Bull Salzburg and then Borussia Dortmund before his £51.2million move to Manchester City last year.
Now 22 years old, Haaland is undoubtedly one of the stars of world football but he could have ended up at United instead of City.
As reported by The Sun, Solskjaer said: 'I called United about six months before I took over and told them that I'd got this striker that we had but they didn't listen.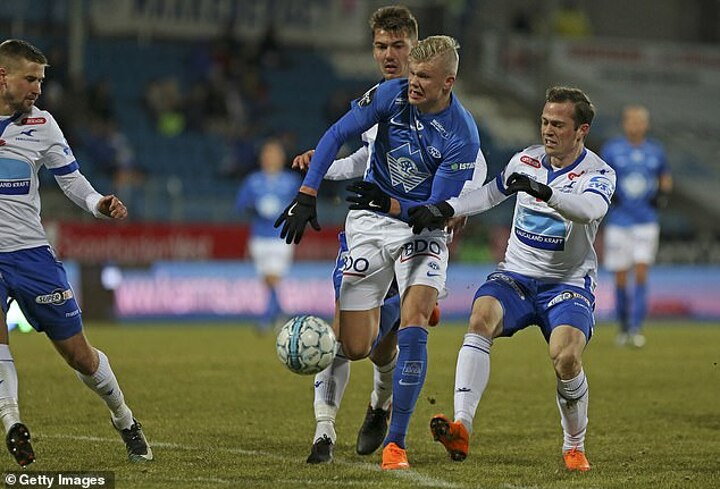 'I asked for £4million for Haaland but they didn't sign him.'
After initially being appointed as caretaker boss, Solskjaer then became United manager on a permanent basis before his departure in November 2021.
During his time at Molde, Haaland scored 20 goals in 50 games, with all of those appearances coming under Solskjaer. He had joined the club from Bryne in 2017.
Haaland has enjoyed a phenomenal first season in English football and has scored 51 goals in 47 games in all competitions.
When he joined City, Solskjaer sent Haaland a message.
'When I signed with City he congratulated me and wrote to me 'Good luck on going to the wrong side of Manchester', Haaland told the Manchester Evening News.
'We talk sometimes. As you know, he had a huge impact on my career when I was at Molde. He's a good guy.'
The Norway international was crowned the Football Writers' Association's Footballer of the Year, receiving 82 per cent of the vote.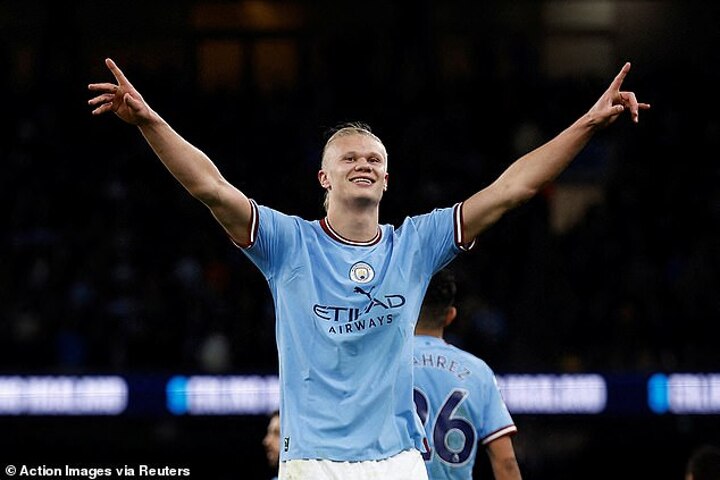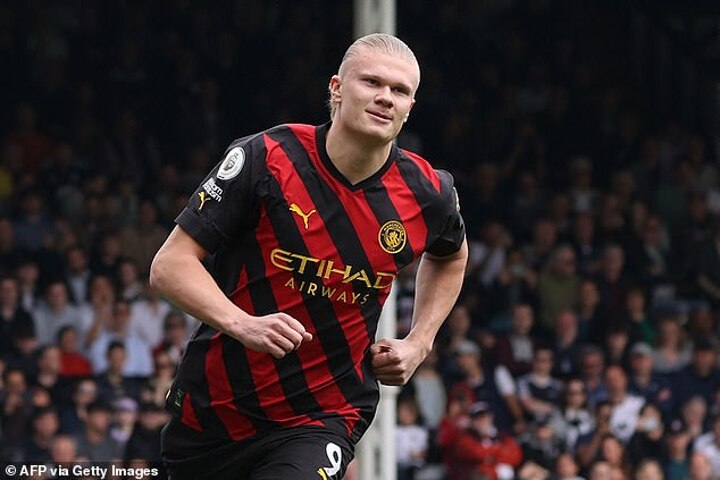 Haaland broke the record for the most goals by a player in a single Premier League season with 35.
While Haaland is thriving at City, United are continuing to endure problems up front and are on the lookout for a new striker this summer.
Commenting on winning the FWA award, Haaland said: 'To win the Football Writers' Award in my first season in English football is an honour.
'I try every single day to be the best I can be, and to be recognised like this means a lot to me.
'I have loved my time at City so far – my teammates are incredible, and they provide me with the chances to score goals.
'I want to thank all of them, because I could not have won this award without them.'
He added: 'I also owe so much to Pep and the team behind the team here at City.
'Everybody has been so good to me since I joined and I have never worked with such top professionals.
'Thank you to everyone who voted for me. It's a real honour to have won this award.
'I am now focused on ensuring I finish the season as strongly as possible and helping City win trophies.'