Real Madrid's Thibaut Courtois and Bayern Munich's Manuel Neuer are tied for the title of the highest rated goalkeeper in FIFA 23. The pair are both rated 90 for the FIFA Ultimate Team game mode.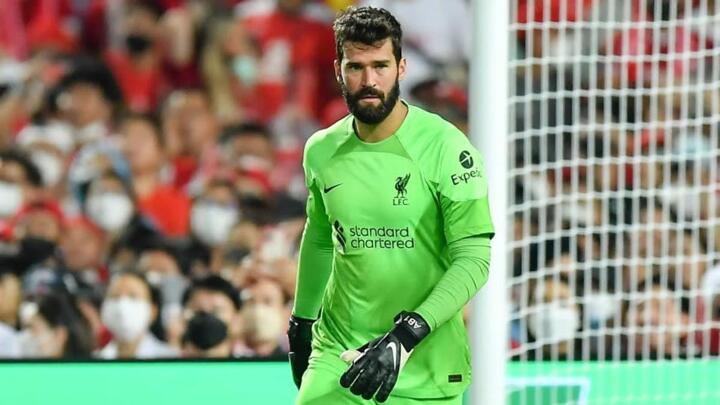 FIFA 23 will be released on 30 September and player ratings for the FIFA Ultimate Team mode have been officially revealed.
Players can be rated up to 99, with each goalkeeper receiving an overall rating as well as ratings in categories such as reflexes and positioning.
So far, EA Sports have released ratings for the top 23 players in the game, with these players confirmed as the best in the FIFA Ultimate Team game mode. EA have also announced certain player ratings via a top 15 list of players in the Bundesliga, Premier League, Ligue 1 and La Liga. However, a full list of player ratings hasn't yet been revealed.
Courtois and Neuer are both rated 90, but they are closely followed by several other top goalkeepers. Brazilian duo Alisson and Ederson, who play for Liverpool and Manchester City respectively, are both rated 89, while Atletico Madrid star Jan Oblak is rated 89 - a drop of two rating from FIFA 22 for the Slovenian. On the other hand, Alisson and Ederson have both kept his ratings from FIFA 22.
Barcelona's Marc-Andre ter Stegen has an overall rating of 88, alongside PSG pair Gianluigi Donnarumma and Keylor Navas. 2021/22 Europa League winner Kevin Trapp is rated 86, one rating higher than fellow Bundesliga goalkeepers Yann Sommer and Peter Gulacsi. Trapp's impressive season has earned him a rating boost of three, while Sommer and Gulacsi's ratings haven't moved.
New Nice signing Kasper Schmeichel is rated 83, one higher than Arsenal's Aaron Ransdale and Lyon's Anthony Lopes, who are both rated 82. A full list of player ratings is yet to be officially released.
The top 20 goalkeepers in FIFA 23