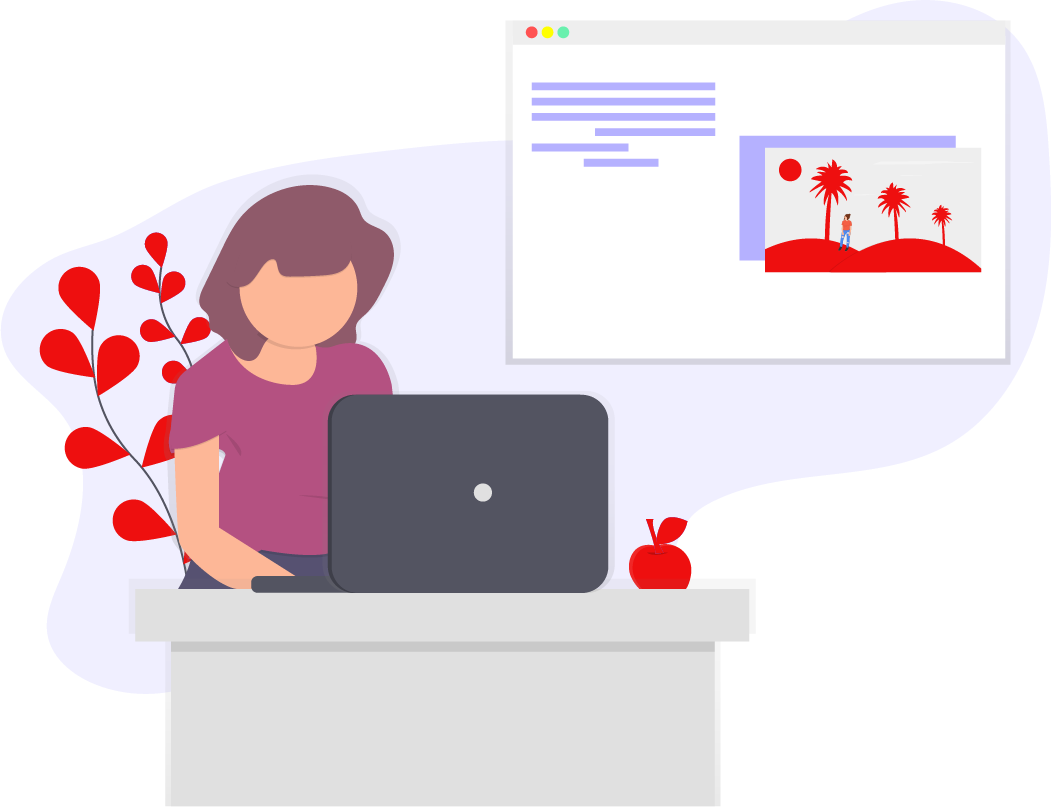 What is BlogPay ?
BlogPay is an initiative by PayPerlez, a software development company. BlogPay is a platform where you blog or share your writeups on our website and earn atleast GH₵ 580.00 every month, with amount earned being calculated on the number of views gained on posts published unto our website. Join BlogPay today and earn from the comfort of your home. BLOGPAY pays an instant Gh$ 0.15 per view powered by Google Adsense. Authors can withdraw through mobile money or banks after reaching Gh¢100 threshold.
Get Started with this video
Watch this tutorial video to help get you started with Blogpay. Enjoy your stay here as you earn more :)
How it Works
Register / Login
Register and account for free on blogpay. Login with your crendentials provided.
Authorise
Authors pay a one time Gh¢ 30.00 authorization fee to authorise their account and start adding posts
Add Post
After posting on our news blog. Add post title to blogpay to start earning on views
CashOut
Authors can withdraw and get paid into their mobile money or bank account when their threshold exceeds Gh¢100.00
PAID AUTHORS SO FAR
This data is auto updated whenever an author gets paid.
| Fullname | Earn (Gh¢) | Charge (Gh¢) | Received (Gh¢) | Status | Date |
| --- | --- | --- | --- | --- | --- |
| Francis Arthur | 101.10 | 40.44 | 60.66 | | 2020-07-27 09:21:09 |
| Francis Arthur | 162.30 | 64.92 | 97.38 | | 2020-08-02 20:33:08 |
| Haleem Karmil | 241.35 | 96.54 | 144.81 | | 2020-08-05 14:56:39 |
| Amoakoa Adjei | 232.80 | 93.12 | 139.68 | | 2020-08-07 08:13:16 |
| Morris Gyamfi | 282.30 | 112.92 | 169.38 | | 2020-08-12 10:41:21 |
| KinG TiMis | 162.75 | 65.10 | 97.65 | | 2020-08-13 03:33:36 |
| Barbs Online | 141.60 | 56.64 | 84.96 | | 2020-08-14 10:14:22 |
| Prince Hinson | 159.90 | 63.96 | 95.94 | | 2020-08-16 17:01:07 |
| Richmond Boakye | 113.70 | 45.48 | 68.22 | | 2020-08-17 01:38:23 |
| Barbs Online | 105.00 | 42.00 | 63.00 | | 2020-08-18 09:08:14 |
| Haleem Karmil | 264.15 | 105.66 | 158.49 | | 2020-08-20 08:29:09 |
| Richmond Boakye | 128.10 | 51.24 | 76.86 | | 2020-08-20 21:41:01 |
| Bismarck Obeng | 111.75 | 44.70 | 67.05 | | 2020-08-22 12:19:28 |
| Francis Tay | 107.40 | 42.96 | 64.44 | | 2020-08-23 00:00:08 |
| Barbs Online | 102.45 | 40.98 | 61.47 | | 2020-08-23 12:01:40 |
| Evans DukuKwarteng | 114.90 | 45.96 | 68.94 | | 2020-08-23 12:21:04 |
| Richmond Boakye | 100.80 | 40.32 | 60.48 | | 2020-08-24 01:27:25 |
| Suraju Inusah Iddrisu | 128.70 | 51.48 | 77.22 | | 2020-08-24 06:23:49 |
| AbdulShakur Harruna | 177.15 | 70.86 | 106.29 | | 2020-08-25 08:22:43 |
| Edith Zikpi | 100.50 | 40.20 | 60.30 | | 2020-08-28 18:18:52 |
| Evans DukuKwarteng | 131.55 | 52.62 | 78.93 | | 2020-08-28 18:58:55 |
| Bismarck Obeng | 203.40 | 81.36 | 122.04 | | 2020-08-28 19:02:50 |
| Richard Korley | 103.95 | 41.58 | 62.37 | | 2020-08-29 16:52:00 |
| Richmond Boakye | 123.15 | 49.26 | 73.89 | | 2020-08-30 00:51:11 |
| Barbs Online | 116.70 | 46.68 | 70.02 | | 2020-08-30 12:38:26 |
| Same Question | 151.50 | 60.60 | 90.90 | | 2020-08-30 23:12:13 |
| Maxwell KofiFosu | 429.45 | 171.78 | 257.67 | | 2020-08-31 03:13:58 |
| James Adjetey | 104.40 | 41.76 | 62.64 | | 2020-09-01 03:15:28 |
| David Adjei | 106.80 | 42.72 | 64.08 | | 2020-09-03 20:02:48 |
| Jonathan Nwinsagra | 102.00 | 40.80 | 61.20 | | 2020-09-03 20:49:35 |
| Francis Tay | 106.80 | 42.72 | 64.08 | | 2020-09-04 21:54:10 |
| Abigail Gaglozu | 178.80 | 71.52 | 107.28 | | 2020-09-06 00:14:02 |
| Richmond Boakye | 112.05 | 44.82 | 67.23 | | 2020-09-06 05:57:09 |
| NanaPoku TheBlogger | 109.65 | 43.86 | 65.79 | | 2020-09-06 11:24:34 |
| Zinya Abdulai | 104.55 | 41.82 | 62.73 | | 2020-09-07 20:28:53 |
| Sharon Kodji | 125.70 | 50.28 | 75.42 | | 2020-09-08 22:56:16 |
| Klinton Okyere | 100.80 | 40.32 | 60.48 | | 2020-09-10 07:13:59 |
| ANONYMOUS . | 141.00 | 56.40 | 84.60 | | 2020-09-10 16:12:39 |
| Mubarak AbdulMumeen | 104.10 | 41.64 | 62.46 | | 2020-09-10 23:15:57 |
| Abigail Gaglozu | 167.25 | 66.90 | 100.35 | | 2020-09-11 14:15:46 |
| Richmond Boakye | 102.30 | 40.92 | 61.38 | | 2020-09-11 19:09:09 |
| Haleem Karmil | 288.45 | 115.38 | 173.07 | | 2020-09-11 22:07:02 |
| Kobby Junior | 216.15 | 86.46 | 129.69 | | 2020-09-12 13:17:43 |
| Emmanuel Opoku | 101.10 | 40.44 | 60.66 | | 2020-09-12 14:03:07 |
| Grace Konadu | 101.70 | 40.68 | 61.02 | | 2020-09-12 21:18:17 |
| David Adjei | 109.20 | 43.68 | 65.52 | | 2020-09-13 21:31:12 |
| Evans DukuKwarteng | 129.90 | 51.96 | 77.94 | | 2020-09-14 13:59:46 |
| Barbs Online | 101.25 | 40.50 | 60.75 | | 2020-09-15 12:45:46 |
| KinG TiMis | 187.05 | 74.82 | 112.23 | | 2020-09-21 04:54:57 |
| Eric Tamakloe | 151.50 | 60.60 | 90.90 | | 2020-09-21 19:59:08 |
| Jonathan Nwinsagra | 241.50 | 96.60 | 144.90 | | 2020-09-22 19:57:35 |
| Zinya Abdulai | 209.10 | 83.64 | 125.46 | | 2020-09-23 05:33:42 |
| NanaPoku TheBlogger | 111.00 | 44.40 | 66.60 | | 2020-09-24 06:14:07 |
| Emmanuel Opoku | 101.85 | 40.74 | 61.11 | | 2020-09-24 15:55:32 |
| Richard Nimoh | 100.95 | 40.38 | 60.57 | | 2020-09-29 21:26:35 |
| AbdulWahab Osman | 158.70 | 63.48 | 95.22 | | 2020-09-30 00:24:53 |
| Eben Appiah | 100.50 | 40.20 | 60.30 | | 2020-10-03 17:45:32 |
| Raphsody Isaac | 156.15 | 62.46 | 93.69 | | 2020-10-04 12:53:40 |
| Osei Samuel | 189.75 | 75.90 | 113.85 | | 2020-10-07 11:52:10 |
| Kobby Junior | 183.60 | 73.44 | 110.16 | | 2020-10-07 15:35:26 |
| Firdaws Mudassir | 171.60 | 68.64 | 102.96 | | 2020-10-15 21:02:07 |
| Bismarck Obeng | 101.70 | 40.68 | 61.02 | | 2020-10-18 19:57:52 |
| Osei Samuel | 107.25 | 42.90 | 64.35 | | 2020-10-19 11:31:29 |
| Festus Otchere | 102.15 | 40.86 | 61.29 | | 2020-10-20 13:58:02 |
| Agnes Manu | 101.55 | 40.62 | 60.93 | | 2020-10-22 14:13:00 |
| Same Question | 163.35 | 65.34 | 98.01 | | 2020-10-22 16:33:16 |
| Evans DukuKwarteng | 129.15 | 51.66 | 77.49 | | 2020-10-22 19:50:21 |
| Mubarak AbdulMumeen | 102.00 | 40.80 | 61.20 | | 2020-10-23 00:23:38 |
| Seth Amoah | 100.80 | 40.32 | 60.48 | | 2020-10-23 15:06:41 |
| Eric Tamakloe | 105.60 | 42.24 | 63.36 | | 2020-10-24 08:57:41 |
| NANA YAWBA | 114.45 | 45.78 | 68.67 | | 2020-10-28 16:01:17 |
| Maxwell KofiFosu | 100.65 | 40.26 | 60.39 | | 2020-10-28 20:14:29 |
| Morris Gyamfi | 101.55 | 40.62 | 60.93 | | 2020-10-29 20:49:19 |
| Kobby Junior | 100.20 | 40.08 | 60.12 | | 2020-11-03 06:09:32 |
| Godknows Ahiagbah | 100.05 | 40.02 | 60.03 | | 2020-11-07 19:48:19 |
| Samuel Ofori-Mensah | 111.45 | 44.58 | 66.87 | | 2020-11-08 10:35:35 |
| David Adjei | 102.45 | 40.98 | 61.47 | | 2020-11-11 06:12:03 |
| Dagadu Kofi | 106.65 | 42.66 | 63.99 | | 2020-11-12 18:55:20 |
| ANONYMOUS . | 104.40 | 41.76 | 62.64 | | 2020-11-13 21:27:21 |
| Francis Tay | 100.80 | 40.32 | 60.48 | | 2020-11-15 21:06:12 |
| Mireku Yeboah Godwin | 101.25 | 40.50 | 60.75 | | 2020-11-20 19:16:28 |
| Emmanuel Galley | 101.10 | 40.44 | 60.66 | | 2020-11-20 19:22:59 |
| Eric Tamakloe | 100.50 | 40.20 | 60.30 | | 2020-11-21 09:25:12 |
| Dagadu Kofi | 127.20 | 50.88 | 76.32 | | 2020-11-22 19:17:00 |
| Kofi Danq | 100.80 | 40.32 | 60.48 | | 2020-11-25 03:15:21 |
| Godknows Ahiagbah | 179.40 | 71.76 | 107.64 | | 2020-11-26 18:45:49 |
| Maxwell Tetteh | 168.75 | 67.50 | 101.25 | | 2020-11-28 16:54:32 |
| Patrick Odei | 103.35 | 41.34 | 62.01 | | 2020-11-29 00:04:15 |
| Osei Samuel | 121.35 | 48.54 | 72.81 | | 2020-11-29 19:17:11 |
| Afia BoatemaaBoateng | 115.95 | 46.38 | 69.57 | | 2020-11-30 16:22:28 |
| Dagadu Kofi | 194.10 | 77.64 | 116.46 | | 2020-12-04 20:51:54 |
| Kingsman Abrantie | 100.50 | 40.20 | 60.30 | | 2020-12-06 18:00:08 |
| Stapello GH | 117.30 | 46.92 | 70.38 | | 2020-12-09 22:21:10 |
| Godknows Ahiagbah | 115.20 | 46.08 | 69.12 | | 2020-12-10 20:35:49 |
| Ebenezer Dadzie | 104.85 | 41.94 | 62.91 | | 2020-12-12 20:02:47 |
| Fames Global | 113.85 | 45.54 | 68.31 | | 2020-12-15 19:15:01 |
| Same Question | 127.50 | 51.00 | 76.50 | | 2020-12-16 18:35:40 |
| Abdul-Rahaman Alhassan | 114.45 | 45.78 | 68.67 | | 2020-12-17 12:44:23 |
| Zinya Abdulai | 139.20 | 55.68 | 83.52 | | 2020-12-18 15:45:52 |
| Emmanuel McKeown | 108.45 | 43.38 | 65.07 | | 2020-12-20 15:13:27 |
| KinG TiMis | 221.55 | 88.62 | 132.93 | | 2020-12-20 15:32:35 |
| Gabby Gh | 172.65 | 69.06 | 103.59 | | 2020-12-20 17:00:24 |
| Bro Sam | 109.80 | 43.92 | 65.88 | | 2020-12-25 16:24:11 |
| Fate Iam | 105.15 | 42.06 | 63.09 | | 2020-12-25 19:20:41 |
| Godknows Ahiagbah | 114.60 | 45.84 | 68.76 | | 2020-12-25 20:14:47 |
| NANA YAWBA | 101.10 | 40.44 | 60.66 | | 2020-12-26 09:45:38 |
| David Sebbie Sackey | 103.50 | 41.40 | 62.10 | | 2020-12-26 20:04:08 |
| Dabuo Victor | 102.75 | 41.10 | 61.65 | | 2020-12-30 22:07:30 |
| Michael Mensah | 104.55 | 41.82 | 62.73 | | 2020-12-30 22:33:24 |
| Yuori Ernest | 100.65 | 40.26 | 60.39 | | 2020-12-31 15:21:48 |
| Richmond Boakye | 104.85 | 41.94 | 62.91 | | 2020-12-31 20:28:58 |
| Abdul Wahid Adam | 120.90 | 48.36 | 72.54 | | 2021-01-02 23:39:20 |
| Acheampong Peter | 100.05 | 40.02 | 60.03 | | 2021-01-03 22:06:02 |
| Emmanuel Boateng | 101.40 | 40.56 | 60.84 | | 2021-01-03 23:53:19 |
| Wahab Otchere Baidoo | 161.85 | 64.74 | 97.11 | | 2021-01-09 23:13:49 |
| Kofi Danq | 137.25 | 54.90 | 82.35 | | 2021-01-12 18:17:30 |
| Zinya Abdulai | 102.45 | 40.98 | 61.47 | | 2021-01-14 05:36:51 |
| Stapello GH | 104.40 | 41.76 | 62.64 | | 2021-01-14 07:47:58 |
| Appertey Prosper | 104.70 | 41.88 | 62.82 | | 2021-01-14 21:07:09 |
| Sarah Takyi | 102.60 | 41.04 | 61.56 | | 2021-01-17 22:54:29 |
| Maxwell Tetteh | 246.30 | 98.52 | 147.78 | | 2021-01-20 17:18:56 |
| Wahab Otchere Baidoo | 207.75 | 83.10 | 124.65 | | 2021-01-27 01:12:19 |
| Norbert Kizito Ehwi | 105.30 | 42.12 | 63.18 | | 2021-01-27 15:16:45 |
| Richmond Boakye | 101.70 | 40.68 | 61.02 | | 2021-01-30 01:19:06 |
| Isaac Appertey | 100.35 | 40.14 | 60.21 | | 2021-02-03 19:31:08 |
| Richlove Nuamah | 101.10 | 40.44 | 60.66 | | 2021-02-06 01:45:29 |
| Godknows Ahiagbah | 167.55 | 67.02 | 100.53 | | 2021-02-07 02:52:59 |
| Baidoo Shakur | 121.35 | 48.54 | 72.81 | | 2021-02-11 19:51:23 |
| Richmond Boakye | 114.00 | 45.60 | 68.40 | | 2021-02-11 20:01:57 |
| Sarah Takyi | 104.25 | 41.70 | 62.55 | | 2021-02-12 01:58:16 |
| Umar Farouk | 559.05 | 223.62 | 335.43 | | 2021-02-13 12:38:32 |
| Wahab Otchere Baidoo | 258.75 | 103.50 | 155.25 | | 2021-02-14 05:37:00 |
| David Sebbie Sackey | 128.85 | 51.54 | 77.31 | | 2021-02-18 13:31:38 |
| Baidoo Ahmed | 173.10 | 69.24 | 103.86 | | 2021-02-22 06:16:47 |
| Norbert Kizito Ehwi | 195.45 | 78.18 | 117.27 | | 2021-02-25 13:30:11 |
| Richmond Boakye | 104.55 | 41.82 | 62.73 | | 2021-02-26 00:04:27 |
| Immanuel Akwasi Opoku | 102.30 | 40.92 | 61.38 | | 2021-02-26 20:39:37 |